Fire Risk Assessments
Conducting a fire risk assessment is not an option it is a legal requirement in order to comply with the Fire Precautions (workplace) Regulations 1997 and also the new Regulatory Reform Fire Safety Order being introduced October 1st 2006 . The safety of employees and visitors in the event of a fire rests with the responsible person of your organisation. The consequences of non-compliance could result in personal prosecutions.
Safety Priorities Ltd and Dental Support UK provides the total Fire Risk Assessment Solution. We are able to offer a comprehensive and consistent risk assessment service.

Once a building's fire risk assessment is complete, you will be provided with an easy to understand, personally tailored report. This will form the basis of "How Your Business currently stands", AND "What NEEDS to be done to COMPLY".
Our work is always fully documented and certified, and it carries with it professional indemnity for your peace-of-mind.
Tel: 01483 225550 for a FREE Quote and to arrange a Visit.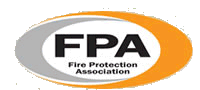 Safety Priorities highlight safety issues in the dental surgery - click here to watch a comical short film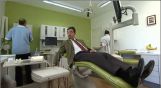 Fire Protection Packages
Summer Madness


Have a Fire Risk Assessment completed on your Business Premises or Landlord's areas and get a FREE Fire Evacuation Drill completed (fully documented).

Contact Safety Priorities

---