Risk Assessment
Safety Priorities Limited and Dental Support UK can assist in making your work place a safer place by conducting a series of General Risk Assessments in and around your place of work ranging to the risks associated with working in an office to those relating to working within an industrial complex.
Section 3 Management of Health and Safety at Work Regulations 1999 state:

"These regulations require all employers and self-employed people to assess the risks to workers and any others (customers, contractors and visitors) who may be affected by their work or business."

We can help, call Safety Priorities now, and let's Prioritise Safety together.

For a Free Consultation, to assess your requirements, call us today on 01483 225550 or email us by clicking here.
Safety Priorities highlight safety issues in the dental surgery - click here to watch a comical short film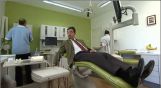 For a Fast & Efficient Service




Need One? then Call
01483 225550
Or Email and we will call you back
---
For a Fast & Efficient Service




Need One? then Call
01483 225550
Or Email and we will call you back
---
Proper assessment of risks saves lives
Contact Safety Priorities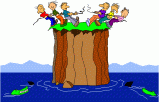 Take the plunge without the RISK
Tel: 01483 225550
Or Email and we will call you back